Autodesk University 2022 has come and gone. If you missed it and wanted to see the vlogs I did, check out that playlist here.
With that, all the votes have been tallied, and they have announced the top speakers and classes for this year.
I am ecstatic to announce that I did receive a top speaker award in the "Top-Rated Technical Instruction" category for my class, "I Shipped My Scripts: Awesome Strategies for Sharing Dynamo Graphs"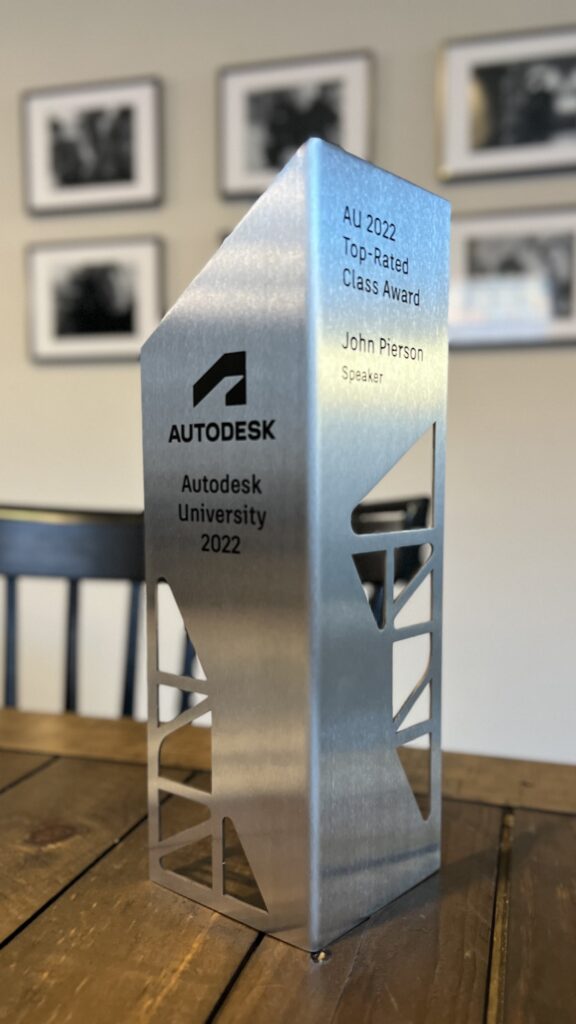 For those who could not make it in person, the pre-recorded version of the class is available on Autodesk University's website here. I also have a partial live recording of the in-person class on my YouTube channel here, and if you aren't already subscribed, it might be fun to do so. 😏
Reflection
I have been presenting at Autodesk University since 2017, and I have to say I am consistently humbled and amazed at the great support I have seen over the years. A top speaker award for AU of this caliber* is new to me, and I am truly thankful to everyone who attended, voted, and offered their kind words in the reviews.
One of my favorite comments was,
Awesome class to finish off the conference! They must have put John last because they knew he'd keep us awake despite it being the last class.

– AU Attendee
As some of you may know, this class was in the last timeslot of the last day of Autodesk University. This is always concerning as those slots are particularly difficult because folks have already been through so many talks by this time. The pressure was on to make the class as fun as possible, and it seems that it did work out! Many great questions came up during the class, I cracked some jokes at Dynamo's expense (with people from the Dynamo team in the class), and we discussed technical challenges within Dynamo in simple ways for everyone to be successful with this tool.
This portion of my Dynamo journey has been awesome, and I cannot say thank you enough. Thank you to everyone who follows this blog/YouTube channel and those who attend my classes at BILT and Autodesk University.
I plan to keep on sharing my knowledge for as long as I can, as sharing is extremely important to me.
Thank you all, and I look forward to seeing you at Autodesk University 2023 at the Venetian in Las Vegas!
---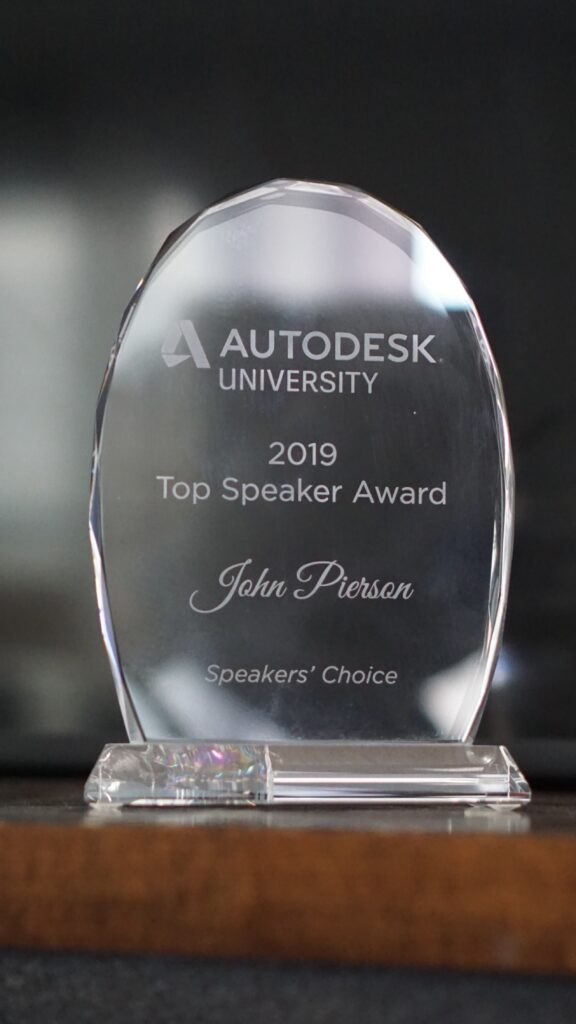 *In December 2019, I received a "Speaker's Choice" award based on votes from your fellow AU speakers. This one blew my mind as well, and I, unfortunately, never wrote a post about it. But I did tweet about it!
---
(Post header image courtesy of @agusaboy)